CARLISLE, Pa. — Carlisle SynTec Systems has introduced an improved version of its 725TR Air & Vapor Barrier/Temporary Roof.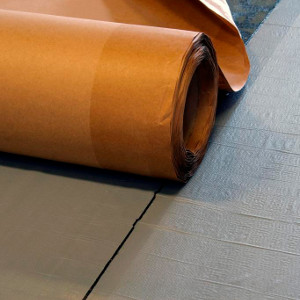 Carlisle's enhanced 725TR has a new, woven polypropylene facer film to replace both the white summer grade and black winter grade films. This improved film is gray in color and can be applied in both warm and cold temperatures. It also provides increased dimensional stability, which reduces the likelihood for wrinkles to develop due to contraction when used as a temporary roof. 
"The new 725TR will provide an important new benefit to our customers," said Mike DuCharme, director of product marketing for Carlisle Construction Materials. "The fact that there is now one version of the product that can be used across all seasons greatly simplifies the ordering and installation processes."
The all-season 725TR provides all the same benefits of the previous summer and winter versions of the product, including a non-skid surface that is ideal for the bonding of subsequent layers, and the ability to be used as a temporary roof for up to 120 days.
For more information, visit www.carlislesyntec.com.