YKK AP America Inc. (YKK AP) expands its offering of high-performance thermal systems with the new family of T Series Entrance Systems. Designed to provide a clean aesthetic with a narrow sightline, the T Series Entrance Systems offer unmatched design versatility.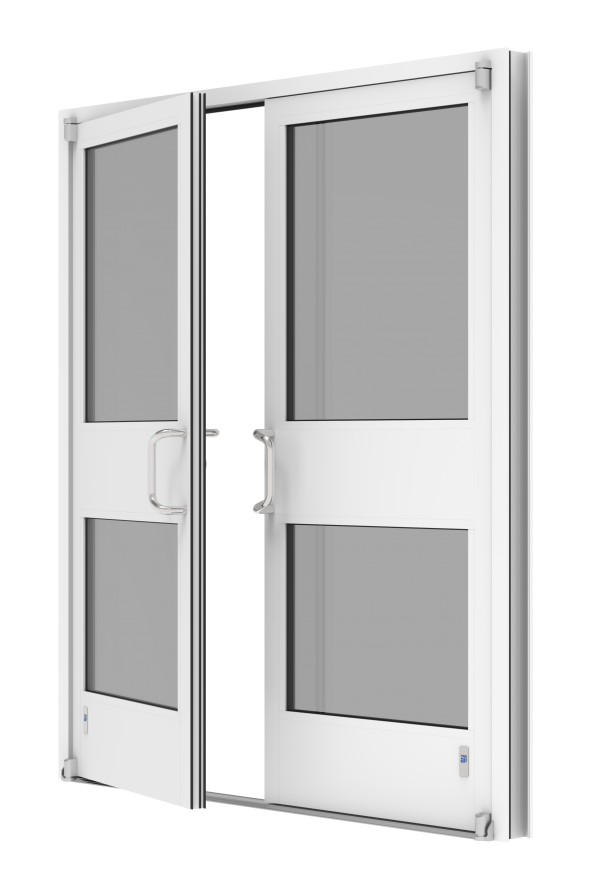 YKK AP 25T Entrance System
Over the past few years, energy codes for commercial entrances have become more stringent. For example, the 2021 International Energy Conservation Code (IECC) moved required U-factors from 0.77 to 0.63 in Zones 4 through 8. The T Series Entrance Systems were designed with these new guidelines in mind, and now exceed U-factor requirements for even the highest-performing buildings.
"We recognize that energy efficiency and versatility are key when it comes to choosing the right commercial entrance for your building. Our product design team drew on its experience in creating thermal doors over the past decade to create a new family of commercial entrances to meet these increasingly important needs," said Mike Turner, senior vice president of sales and marketing at YKK AP America Inc. "We're proud that the T Series Entrance Systems can meet even the most stringent energy codes while providing options that are sure to meet the desired aesthetic for each project."
The family of T Series Entrance Systems is composed of three entrances: the 25T (narrow), 35T (medium) and 50T (wide). Each entrance features a number of options, including:
2" door leaf thickness;
10" bottom rails with seven various options for mid-rails;
1" IGU standard; up to 1-¼" available; and,
Mill-free transom kits.
For more information about YKK AP or its products, visit ykkap.com.