The Fenestration and Glazing Industry Alliance (FGIA) recognized the contributions and achievements of its members and congratulated award winners at the Annual Awards Ceremony at the end of the first day of the FGIA Hybrid Annual Conference. Awards were presented by the previous year's winners, who recognized recipients for their many efforts toward progressing the work of the Association and the industry overall.
 
Outstanding Service Award – Donnie Hunter (Kawneer Company)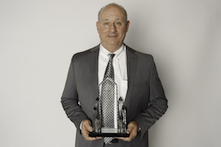 The Outstanding Service Award was presented to Donnie Hunter, Director, Global Product Development at Kawneer Company, by previous award recipient Joe Hayden, Principal Engineer at Pella Corporation.
 
 The Outstanding Service Award recognizes individuals who have distinguished themselves in their work and dedication to the advancement of FGIA and the industry as a whole.
 
 "As the leader of FGIA during both its beginning stages in 2020 as well as a global pandemic, Donnie has seen our membership through some turbulent times," said Hayden. "We have all seen that firsthand. FGIA staff in particular recalls him being exceptionally responsive and generous with his time in addressing his Board Chairman role."
 
 Hunter is now the outgoing Chairman of the Board. He is also Co-Chair of the FenestrationMasters® Program Management Committee, displaying care and expertise in helping the next generation of industry leaders through education and professional development. He has been involved in the activities of the North American Fenestration Standard and the Aluminum Material Council (AMC) Marketing Committee as well as steering committees focused on education, regulatory and technical activities.
 
Architectural Distinguished Service Award – Josh Wignall (Quaker Window Products)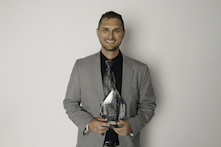 The Architectural Distinguished Service Award was presented to Josh Wignall, Director of Commercial Marketing at Quaker Window Products, by previous award recipient Ivan Zuniga, Manager, New Product Development at Kawneer Company.
 
 This award recognizes an individual who accomplishes formative work on behalf of the Association and the Architectural Products Council (APC).
 
 "FGIA is lucky to have Josh as such a dedicated member," said Zuniga. "He has displayed great enthusiasm and knowledge at all levels within FGIA. His passion for his work does not go unnoticed. FGIA staff described him as someone who can always be counted on. Without being asked, he just jumps in and does whatever is needed to help the association, build connections and make everyone feel welcome."
 
 In addition to his other leadership roles in the Association, Wignall serves as Chair of the AMC Marketing Committee and is APC Co-Chair of the Marketing and Engagement Steering Committee. With well-rounded interests in industry matters like the Aluminum Strategic Plan Task Group and sustainability web page development, he has brought much to the table with FGIA, said Zuniga.
 
Residential Products Group Distinguished Service Award – Tony Vella (Vision Extrusions Limited)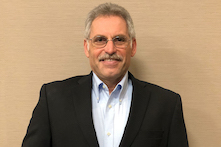 The Residential Distinguished Service Award was awarded to Tony Vella, Vice President, Materials, at Vision Extrusions Limited, by previous award recipient Todd Stratmoen, Corporate Engineering Initiatives Manager at Larson Manufacturing Company.
 
 Each year, a member who excels in work toward improving the Association and the Residential Products Council is recognized with this distinction.
 
 "Tony's technical expertise is well-known and highly respected in the vinyl industry through his on-going work as Chair of several technical committees within FGIA, involvement with ASTM and working with various groups in NRCan and Natural Resources Canada," said Stratmoen. "He has contributed significantly to the advancements of the same in the vinyl sector."
 
 Vella's FGIA involvement includes serving as Second Vice President of the Vinyl Material Council and acting as Chair of the VMC Environmental Stewardship Committee along with several other committees and task groups.
 
Glass Products Council Distinguished Service Award – Bill Briese (GED Integrated Solutions)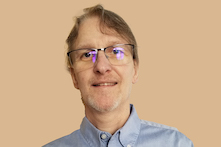 The Glass Products Council Distinguished Service Award was presented to Bill Briese, R&D/Engineering Manager at GED Integrated Solutions, by previous award recipient Dr. Helen Sanders, Strategic Business Development at Technoform.
 
 The Association recognizes a member with this award each year as one who excels in work toward improving the Association and the Glass Products Council.
 
 "Bill can see what others enjoy and care about, even if he doesn't totally appreciate that thing himself," said Sanders. "This characteristic is evident in his engineering, industry committee work and equipment design. He carefully listens to input from customers and industry associates. Then, he considers this input and includes requests whenever possible."
 
 Briese's impact on the industry is especially visible in the area of education. For years, he has been a presenter at the annual IG Fabricators Workshop, where he shows demonstrations of glass cutting and washing. His prominent roles within the Association include serving as Chair of the IG Fabricator Workshop/Preventing IG Failures Task Group and GPC Co-Chair of the Education Steering Committee.
 
Marketing Distinguished Service Award – Neall Digert (Solatube)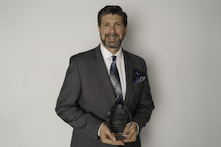 The Marketing Distinguished Service Award was presented to Neall Digert, Vice President of Product Enterprise at Solatube, by previous recipient Carl Troiano, Owner and President of Trojan Powder Coating.
 
 This award acknowledges a single individual who has exhibited leadership and outstanding service in marketing activities for the Association.
 
 "Neall continues to be a strong advocate for not only the Skylight/Sloped Glazing Council, but for FGIA as a whole," said Troiano. "His input is always professional, rational and well thought-out. He regularly offers constructive comments in areas beyond just sloped glazing, which indicates a genuine desire to do what's best for our customers and the industry at large."
 
 Digert's involvement with FGIA includes his role as Chair of the Skylight/Sloped Glazing Codes and Regulatory Affairs Committee as well as being Second Vice President of the Skylight/Sloped Glazing Council.
 
Chairman Award – UL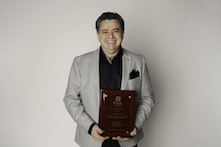 UL was honored with the 2021 Chairman's Award, which is given to an FGIA member company by the current or outgoing FGIA Chairman of the Board. UL was selected for distinguishing itself over the past two years, with outstanding commitment and dedicated support to the Association and the industry. This award was accepted by Robert Jutras, Principal Engineer, Building Envelope Performance at UL, and presented by FGIA Outgoing Chairman, Donnie Hunter.
 
 "Robert has a keen ability to take complex technical topics and break them down in layman's terms," said Hunter. "He does this especially well in the many seminars he has hosted during these very conferences. He has also been a critical resource for FGIA's monthly webinar program, contributing to these educational pieces for the good of the industry."
 
 UL is a testing laboratory specializing in performance evaluation of building envelope components. The Building Envelope Services Canadian Headquarters is located in Varennes, Quebec, a suburb of Montreal. UL now offers prototype performance testing and window testing to the Ontario construction market at a state-of-the-art facility located in Toronto. Their full suite of services includes on-site field testing, materials and assemblies testing, thermal simulation and performance testing.
 
 The company joined AAMA in 2009 and IGMA in 2010, making its employees familiar with the day-to-day operations and interests of FGIA as it stands today. Jutras, UL's main representative, has been attending conferences for the last 12 years.
 
 
For more information about FGIA and its activities, visit FGIAonline.org.