March is Women's History Month and we wanted to take the time to spotlight some women in the AEC industry. 
Building Enclosure was joined by a handful of leading AEC industry females to speak on issues women have faced in the construction fields and how the younger generation can continue to break down barriers.
Read on to hear what some of their biggest hurtles have been. We look forward to seeing what the future of architecture looks like with these women at the helm.
Cheryl M. Saldanha, P.E., CPHD
Senior Project Manager
Simpson Gumpertz & Heger Inc.
Cheryl Saldanha specializes in the design and evaluation of building enclosures for new construction projects, and in the investigation and renovation of building enclosures for existing buildings. Her background is in building science, including computer simulations of buildings and building components. She is adept at using multiple computer software packages to perform thermal and hygrothermal analyses of building details, and whole-building energy and daylighting analyses. Cheryl leads SGH's Building Science and Passive House practices.
I heard this wonderful quote that kind of sums up my experience in the AEC industry: "It's difficult to be something you cannot see. But once you see it, you can imagine yourself there." I've certainly experienced challenges but have a built-up a great support network over the years and I feel more equipped and confident to share my experiences. I am hoping to help the incoming young women to "leap-frog" over some of the challenges I faced instead of tripping over them like I did.
Be patient with yourself—working hard and working smart go hand in hand. It's difficult to know what "smart" work is without putting in the hard work. Some things in our profession are craft-based, meaning they take time and experience to learn—there's no shortcut to mastering such skills. Find some mentors (emphasis on the plural here!). Doesn't have to be a woman and could be single attributes you admire from multiple people.
Denise L. Richards, PE
Partner
Keast & Hood
The number of women in the AEC industry has grown steadily over the course of my career, which is a positive sign. It's rare that I'm the only woman in the room these days, and it's encouraging to see more women in leadership positions because role models matter! An ongoing challenge for women in our industry is balancing professional and personal commitments as a mother of young children, and the pandemic has exacerbated this situation.
Follow your passion, and build your networks! Your career is not "work" if you're doing something you love, and your passion and energy will carry you through the rough patches. Networks are essential for both professional and personal growth because we work in a collaborative industry, and no one got to their current position without help along the way.
I'm very excited about our firm's focus on sustainability and embodied carbon reduction. We have joined the SE2050 commitment and are starting to measure carbon in structural systems and advocate for low-carbon structural materials in the northeast. Our work includes a variety of adaptive reuse and preservation projects, and the lowest-carbon approach often involves the reuse of existing buildings. One of my current projects at Penn State is the renovation of a 1920's academic building with a new addition—the projects that combine old and new are some of my favorites. A notable previous project was the renovation of the Statue of Liberty, where the team worked through complex geometry constraints to upgrade the safety and security of the Monument while respecting the historic fabric.
Jane Smith, FAIA, IIDA
Partner
Spacesmith, LLP
During my four decades as a female architect and a founding partner of Spacesmith, I've experienced many successes, challenges, rewards, and surprises. I'm proud that my firm's 25-person team consists primarily of professional women, an anomaly in this industry. Our women—and men—have led the way in a diverse portfolio of creative and purposeful projects across sectors domestically and abroad for government agencies, educational and public institutions, plus private, business, retail and cultural clients.
Setbacks are part of any business, but my focus has been on positive movement. I've had the good fortune to connect with talented people in the AEC industry who fully support each other, their clients, and communities. I'm always impressed by the genuine passion the women architects I meet and work with have for architecture and design and the profession's ability to influence and benefit people's lives, businesses, and economies.
Exceptional women have and continue to advance our industry in creative, thoughtful ways. Young female architects and designers should look to and learn from respected women leaders in the profession. The women involved in the AIA's Women in Architecture Committee, Beverly Willis Architecture Foundation, International Interior Design Association, and Women Executives in Real Estate, for instance, are advancing women in the field and their influence through meaningful conversations, superior work, and strategic relationships.
As young architects gain experience, they should share what they know with others. Mentorship is a valuable way to support women entering the field. I spent 12 years as Chair of the School of Visual Arts' interior design department, which was as rewarding as it was broadening. I've also served on numerous architecture and design committees, furthering collaborations with other knowledgeable women. It's strengthened our industry and fostered professional inclusion.
We love the diversity of our portfolio and that we have many repeat clients. Each of our projects is designed for its unique situation, yet every space expresses purposeful support and creativity to suit its people, operations, and surrounding community. It's all about creating powerful, positive spaces that transform the way people live and work.
Helen Herrick, AIA
Studio Director
MBH Architects—New York
In my twenties I was often the only woman at the table. I had a great role model in a somewhat eccentric and self-assured University of Washington Architecture professor named Astra Zarina. She encouraged all the women in our class to lead, not take the easy road, and push for our ideas.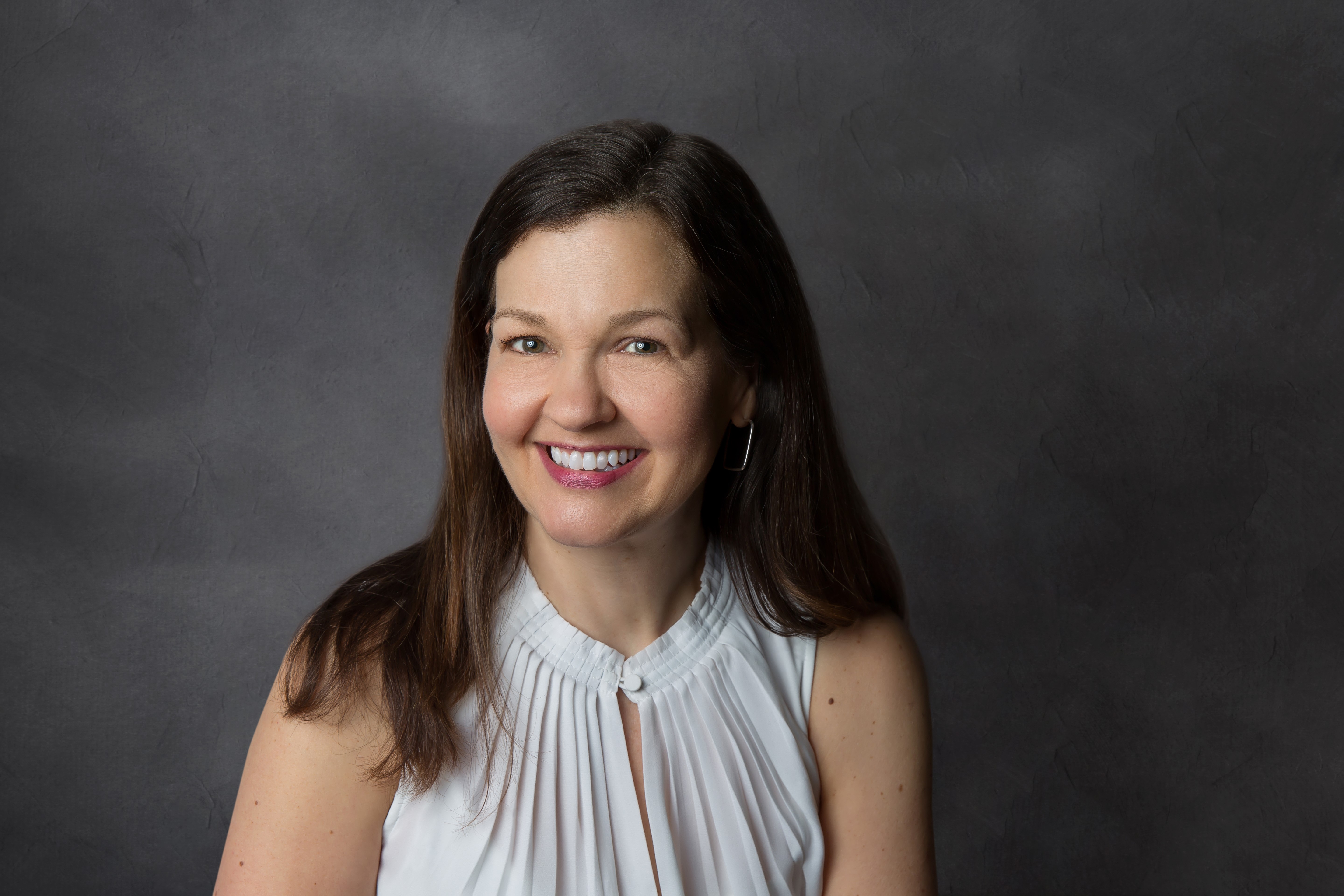 I've also had the benefit of supportive managers (both men and women) throughout my career. I was recently on a jobsite where the PM, Superintendent, Construction Manager and Architect were all women. The best part was that it no longer seemed especially noteworthy. We've come a long way.
Fortunately for me, my only experience with gender discrimination was when I was designing country clubs early in my career. Several of our clients' club members clearly felt that a woman had no place in designing their hallowed halls. I did not let that deter me; I ended up working on five country club projects for that firm.
Go for it and keep curious—great opportunities can present themselves in many different ways. There are so many different roles and opportunities within the industry: firm work, public entities, client side. The buildings and spaces we create are used by everyone so we need an ever-more diverse set of people and ideas contributing to their design and construction.
I'm currently working on the first location of a clicks-to-bricks retailer. It's exciting to explore what physical retail—and commercial spaces in general—require right now. We are very much looking to the future rather than sticking with what has always been done. Architecture is so much deeper than aesthetics. It's about the journey through the space and the feeling it leaves you with. It is always exciting to work on the first design for a client but it can be equally as interesting to dissect a current design that is no longer working and to adapt it to current user preferences and needs.
Sarah Aird-Nichols, CEP
Director of Operations, Director, EIMA Board of Directors, Chair, EIMA Contractor Committee
Robert A. Aird, Inc.
I've worked my way up from Administrative Assistant (2 years) to Asst. Project Manager/Purchasing Officer (6 years) to Director of Operations (1 year). You could say I've been in the construction industry all of my life, but technically 9 years.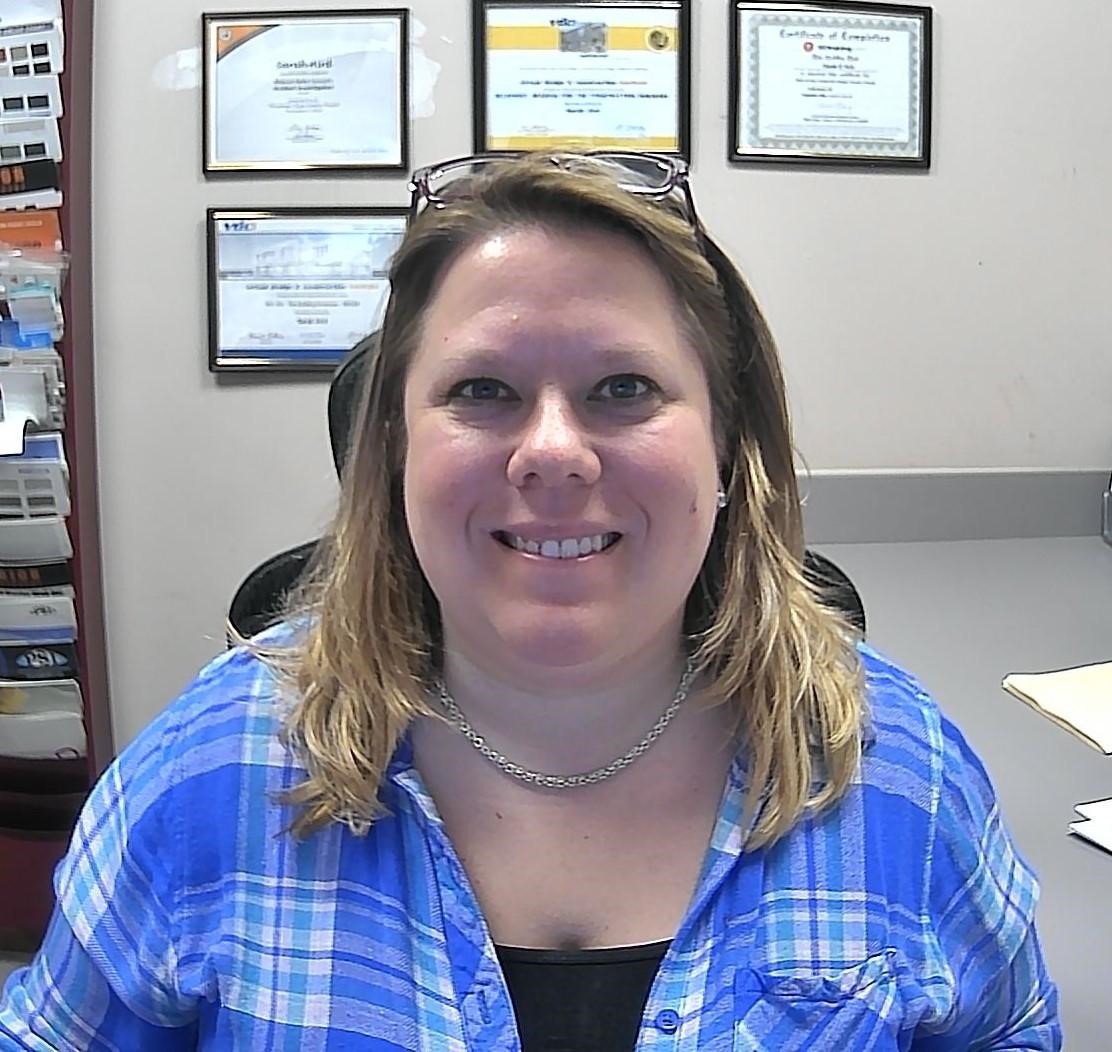 I like that the construction industry is constantly evolving. Learning about new products manufacturers come up with and the technology behind them is fascinating. Specifically in the EIFS Industry, systems continue to advance and cladding options are becoming endless. I also enjoy working with a team to achieve a common goal, overcoming the daily challenges we face, and finding solutions to problems we encounter.
I only find it fitting to take this opportunity to acknowledge the woman in my life, who has been in the construction industry for almost half a century, and who has been my role model in life and at work, my mother, Judy Aird. Judy joined the construction industry during the 70's when the women's rights movement was still in full swing and women just began entering the industry. Now a half a century later women represented about 10 percent of the construction industry in 2019. Women are increasing within the industry and being promoted to senior roles. There are women Presidents and CEO's leading multi-million dollar contracting companies, women are working in the field, working with their hands, operating heavy equipment, and women-owned firms are helping our industry grow.
If you would have asked me 12 years ago if I would be in this industry, I would have told you not a chance! However, nine years later, I am still here, enjoying the daily challenges and thriving! So, what advice would I offer a woman considering a career in the construction industry… it's simple. Try it, you might find it gratifying! A job in this industry doesn't necessarily mean you have to work in the field. There are many pathways within the industry, project management, engineer, architect, designer, distributor, etc. Plus, as the saying goes, behind every great man is a great woman! Aird, Inc. is no different. Our company wouldn't be as successful without the amazing group of women we work with and who support the man in charge.
Xiu T. Li, P.E.
Senior Project Manager
SIMPSON GUMPERTZ & HEGER
I am fortunate. I work at a firm where I have a lot of female peers. I am in the Bay Area where successful and powerful women are in the industry. Early in my career, the biggest challenge I faced was the occasional contractor stating: "I have been doing this for 30-years and it is how it is done." Aside from being inexperienced, I did not feel any different being a woman in the industry.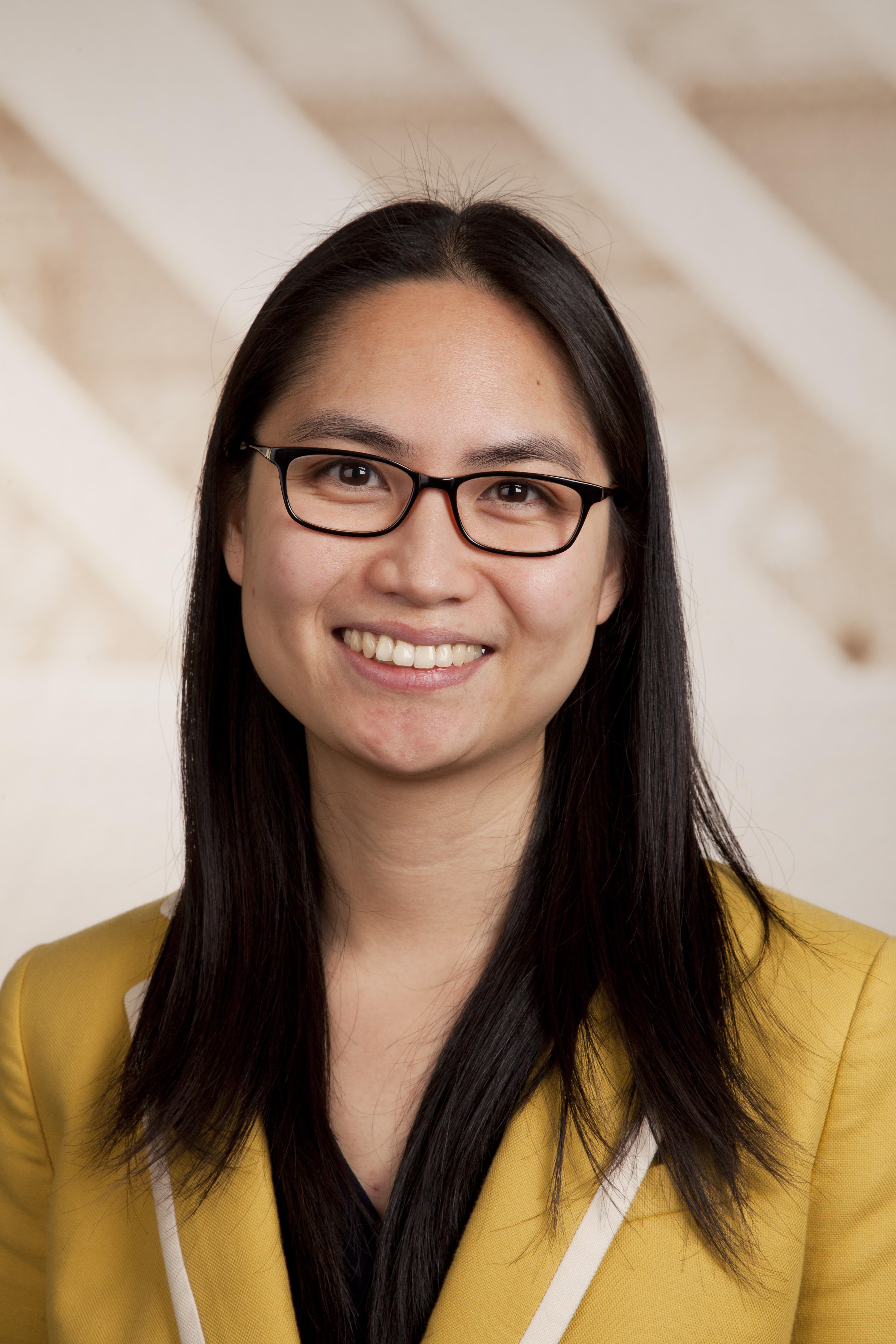 As I progressed to a supervisor and a mom, I have become aware that adage from the stereotypical contractor is more than just a stereotype. The AEC industry is experience-based. There are traditionally expectations of being a successful engineer based on how it was done for 30 years. Thirty years ago, there were not many women in the industry, and there was not a work-life balance. The industry is changing, but sometimes not fast enough. I had a watershed moment when I was expecting and called an architect I looked up to for advice on work-life balance as a mom, only to find out she was taking a break from work. It is an ongoing challenge to recognize and face institutional inertia and balance life and work. 
The work in the AEC industry is very tangible. When you design a detail, someone builds it. It is pretty cool to see a design come to reality. You continuously build on your previous experiences to improve the next project. You are constantly learning and challenged.
I am finishing up a study at a federal courthouse that includes exterior cladding, energy modeling, drainage and structural analysis. We used our in-house expertise for these different aspects of the study and it has been really great working with colleagues that I usually do not work with and learn from them.