YORK, Pa. — Architectural Testing (ATI) has announced the promotion of John Runkle, P.E. to the position of vice president of Building Sciences division. Previously,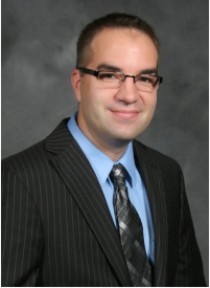 Runkle served as the director of Building Sciences in which he managed staff and projects in each of ATI's regional Building Science offices, working on new construction and retrofit projects across the United States, as well as international projects. Along with Building Enclosure Commissioning (BECx), ATI's Building Science group includes field testing, forensic services, condition surveys, inspections, investigative services, and whole building air testing.
A graduate of the Pennsylvania State University with a degree in civil engineering, Runkle has been heavily involved in the development of Building Enclosure Commissioning (BECx) as a practice. He serves as the vice president of the National Capitol Chapter of the Building Commissioning Association (BCA) and acts as the BCA liaison to ASTM. He is also an active participant in the ASTM, Sealant Waterproofing and Restoration Institute (SWRI) and the Roof Consultants Institute(RCI).
Runkle has been employed with Architectural Testing for 8 years, leading the growth of the Building Science discipline since 2006. "John's passion, dedication, technical skill and reputation in the Building Sciences and Building Enclosure Commissioning (BECx) industry, as well as his success in identifying and on-boarding unique talent to grow this group, made him a natural fit for this position,"said ATI President Richard Biscoe.
For more information, visit www.archtest.com.