IRVINE, Calif. — Ware Malcomb, an award-winning international design firm, announced that Ilyes Nouizi has been promoted to director, Resource Services in the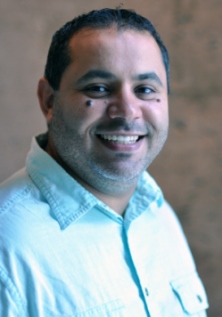 firm's Irvine headquarters.
Nouizi joined Ware Malcomb in 2003 as part of the firm's in-house production resource team, Studio A. He quickly became an integral part of the Studio's leadership and has been involved in many of Ware Malcomb's large, complex projects. Nouizi received his Bachelor of Architecture from the Ecole Polytechnique d'Architecture & d'Urbanisme in Algeria.
"Ilyes has been highly effective at balancing the continual flow of projects and resources in order to meet client deadlines and expectations," said Ware Malcomb CEO Larry Armstrong.  "We are proud of his accomplishments and are grateful to have him as part of our leadership team."
Ware Malcomb offers planning, architecture, interior design, graphic design and civil engineering services to commercial real estate and corporate clients. Established in 1972, Ware Malcomb is an international design firm with 14 office locations throughout the United States, Canada, Mexico and Panama. The firm specializes in the design of commercial office, industrial, technology, healthcare, retail, auto dealerships, public/institutional, educational facilities and renovation projects.
For more information, visit www.waremalcomb.com.