Features and Benefits: Heritage® Vintage® shingles are part of TAMKO's popular Heritage series of laminated asphalt shingles. Vintage shingles' naturally deep shadow lines portray the dimensional look of real wood shakes and come in five color choices which enable you to personalize the beauty. With Vintage shingles, the durability matches the beauty. Vintage shingles are made with a double-layer fiberglass mat for strength and Class A fire resistance, and are coated on both sides with weathering-grade asphalt and topped with ceramic mineral granules for excellent roofing protection. A self-sealing asphalt strip added on the bottom side of each shingle helps provide added wind resistance and alignment notches provide ease of application.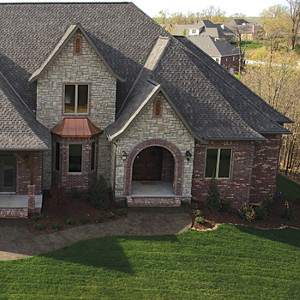 Dimensions: (Approximate) 40" x 171/2" with 5" exposure
Where Available: All 50 states
Number of Colors Available: 5
 Warranty Information: 50-year Limited Warranty; 20-year Full Start Protection period; 15-year Limited Warranty against damage from winds up to 110 mph; 10-year algae relief — Algae Cleaning Limited Warranty.