Technoform has added a new plastic hybrid stainless steel (PHSS) warm-edge spacer to its family of durable, high-performance, edge seal solutions for insulated glass units (IGUs). With a matte black finish applied to the sidewall of the spacer, the risk of "shiners," or exposed stainless steel at the edge from the spacer, can be reduced. Referenced as Technoform SP25, this product development is the latest in Technoform's extensive catalog of high thermal performance solutions.
 
 Designed for use in structural silicone glazing (SSG) applications, the black sidewall of the SP25 spacer reduces the chance of steel visibility where there is not full coverage of the sidewall by primary polyisobutylene (PIB) sealant. PHSS spacers by Technoform are composed of a high-performance engineered polymer with a thin, low-conductivity, stainless steel wrapping the back and sides. Technoform's PHSS spacers minimize heat transfer and maximize protection against gas leakage and moisture penetration.
 
The new black sidewall spacer enhances aesthetics, allowing fabricators to ensure consistency of color at the edge, while achieving optimal thermal performance and durability. SP25's spacer solution maintains the same high performance and durability as other Technoform PHSS solutions.
 
Simulations following the National Fenestration Rating Council (NFRC) standard procedure show that using Technoform's spacers in structural glazing systems can decrease the fenestration assembly's U-factor by approximately 0.04 to 0.05 BTU/oF.hr.ft2 compared to using an aluminum box spacer. This is a significant improvement of over 11%, and provides an easy, drop-in solution for improving curtain wall thermal performance to meet more stringent energy codes. Technoform's spacers also can increase the NFRC Condensation Resistance rating and improve the sightline temperature.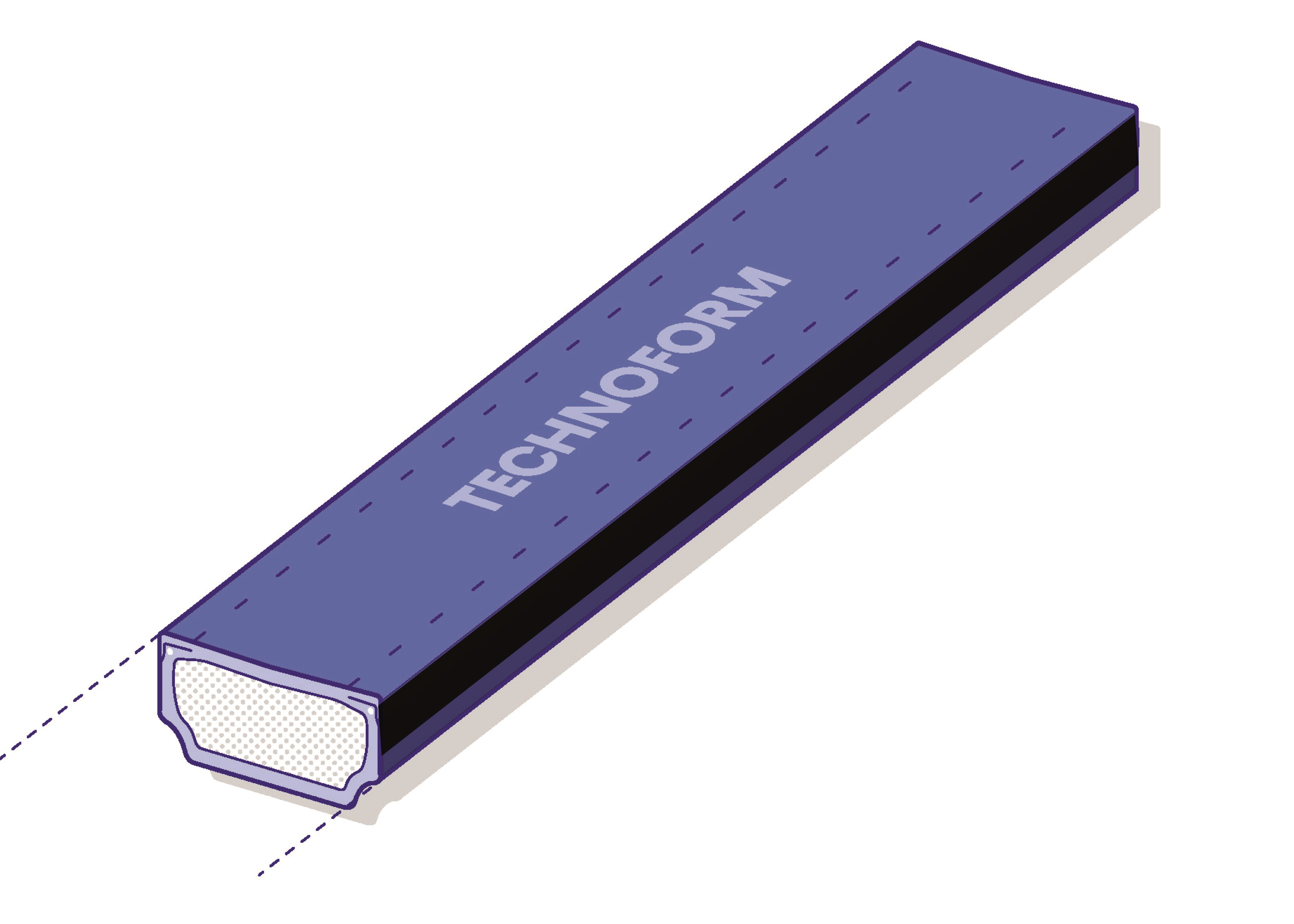 Technoform's new SP25 spacer surpasses the durability requirements of ASTM E2190 with a dual seal PIB/silicone sealant system. The Insulating Glass Certification Council (IGCC) lists SP25 as an approved spacer in the PHSS classification.
 
 The SP25 black sidewall spacer currently is available with a 0.5-inch width. Additional sizes are planned for release. Technoform's standard PHSS spacer catalog of solutions are available in 18 widths (IGU cavity dimensions) spanning 0.25 to 1.0 inches and in five standard colors: black, light gray, dark gray, white and bronze. Additional colors and sizes also are offered through Technoform's customized solutions program.
 
For more information on Technoform's PHSS spacer offerings and its other insulating solutions for façade, cladding and fenestration systems in North America, email info.us@technoform.com, call 330-487-6600 or visit www.technoform.com.